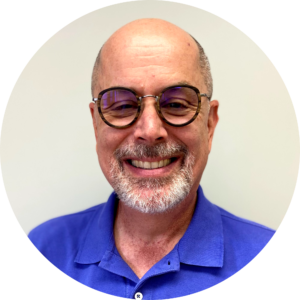 Devotional Series by Jay Rairigh
52 Days… When God allows brokenness to prompt Kingdom movement…
Nehemiah 1
The Message
1-2 The memoirs of Nehemiah son of Hacaliah.
It was the month of Kislev in the twentieth year. At the time I was in the palace complex at Susa. Hanani, one of my brothers, had just arrived from Judah with some fellow Jews. I asked them about the conditions among the Jews there who had survived the exile, and about Jerusalem.
3 They told me, "The exile survivors who are left there in the province are in bad shape. Conditions are appalling. The wall of Jerusalem is still rubble; the city gates are still cinders."
4 When I heard this, I sat down and wept. I mourned for days, fasting and praying before the God-of-Heaven.
5-6 I said, "God, God-of-Heaven, the great and awesome God, loyal to his covenant and faithful to those who love him and obey his commands: Look at me, listen to me. Pay attention to this prayer of your servant that I'm praying day and night in intercession for your servants, the People of Israel, confessing the sins of the People of Israel. And I'm including myself, I and my ancestors, among those who have sinned against you.
7-9 "We've treated you like dirt: We haven't done what you told us, haven't followed your commands, and haven't respected the decisions you gave to Moses your servant. All the same, remember the warning you posted to your servant Moses: 'If you betray me, I'll scatter you to the four winds, but if you come back to me and do what I tell you, I'll gather up all these scattered peoples from wherever they ended up and put them back in the place I chose to mark with my Name.'
10-11 "Well, there they are—your servants, your people whom you so powerfully and impressively redeemed. O Master, listen to me, listen to your servant's prayer—and yes, to all your servants who delight in honoring you—and make me successful today so that I get what I want from the king."
I was cupbearer to the king.
Seven generations following the exile, Nehemiah hears stories that Jerusalem is a mess. As he reflects in his memoirs, we hear that his heart is broken. God's people have returned "home" and "home" is a mess. Nehemiah's story begins nearly 150 years after Judah's exile. Contextualizing perhaps in our terms, what would compel us to "go home" when the last time we were there was in 1871? Our great-great grandparents were there. We were not. What captures his attention? Why?
Beyond years gone by, he's serving in the royal court. Admittedly the job has its risks. But he's got a solid job and it might just be easier to do nothing:
"The nine to five ain't so bad."
"I have income."
"I have a roof over my head."
"I've only ever known this place anyway. Why in the world should I worry about restoring something that I've never even seen?"
Why didn't Nehemiah's thoughts stay stuck on his present moment?
Through his memoirs, perhaps we hear how, sometimes, we're compelled by God when brokenness invades… Across the years in synagogue, Nehemiah had learned the story of Moses and had heard how God had moved powerfully. He connected with his own brokenness, the brokenness of God's people, and the ongoing flow of Kingdom that God had foretold.
He regrouped through prayer and fasting – laying it all out at God's feet – and came to the conclusion that it's a disgraceful mess back in Jerusalem. Nehemiah knew that God had other plans for God's people and that the Kingdom would prevail.
He reconnects personally with God and rebuilds his own heart and perspective, through prayer and fasting. As Nehemiah's relationship with God deepened, he understood a plan that made sense and would align with the variables of his day. There's no way that God would want Jerusalem to stay in its then current state of disgrace. Nehemiah arises to the day to respond with everything God has provided…
The past two years have certainly torn down some walls in the life of God's people within the Church. Maybe, like me, you've found yourself wrestling with memories of God's powerful hand in the past and yet wondering and grieving the present moment. Sometimes the grief over what is can overshadow what God is yet doing and wants to do. How do we pivot, regain and rebuild astride with the Holy Spirit's vision for us?
Here at Love INC, we have been praying together as a staff – prayers of praise, confession, and seeking discernment. As we consider the epidemic, we believe that God continues to move in His creation towards God's Kingdom ends. God has done so since the days of Nehemiah.
The 25th chapter of Matthew beckons us daily to: "To mobilize local churches to transform lives and communities in the Name of Christ." We're compelled in two key ways:
We realize that Christ speaks these words until the end of time. It's the heart of the Father, the teaching of our Lord, and the empowering of the Holy Spirit that will allow us to continue in these key activities to the end. We are beckoned to align with what God continues to do in Lancaster County – showing God's love to hurting and broken people.
We want to come alongside each church and find an organic way that the church can regroup, rebuild, and respond with God's love to a hurting and broken world. We are preparing some tools to "help churches help people."
At Love INC, we are aligning our spirits, our prayers, our resources to align like Nehemiah – forward in days where forward is uniquely God's directed work and not so much in our own control or habits. We're hoping to find a way to engage each church as the Holy Spirit guides…
What have you seen or known of God's powerful Kingdom agenda in your life or in your church's ministry? Help Love INC to know the story of God's movement with your church family.
What are any "walls" that lie in ruin? Let's begin to find the skill and the desire again in God's people that will allow for Kingdom work to continue well. We are committing 2022 and 2023 to coming alongside each associated Lancaster County tribe to build new foundations of service that will honor Matthew 25:31-46.
Are there any key ways where prayer, fasting, and confession can open doors again? We're building a Love INC Prayer Team – would you join us?